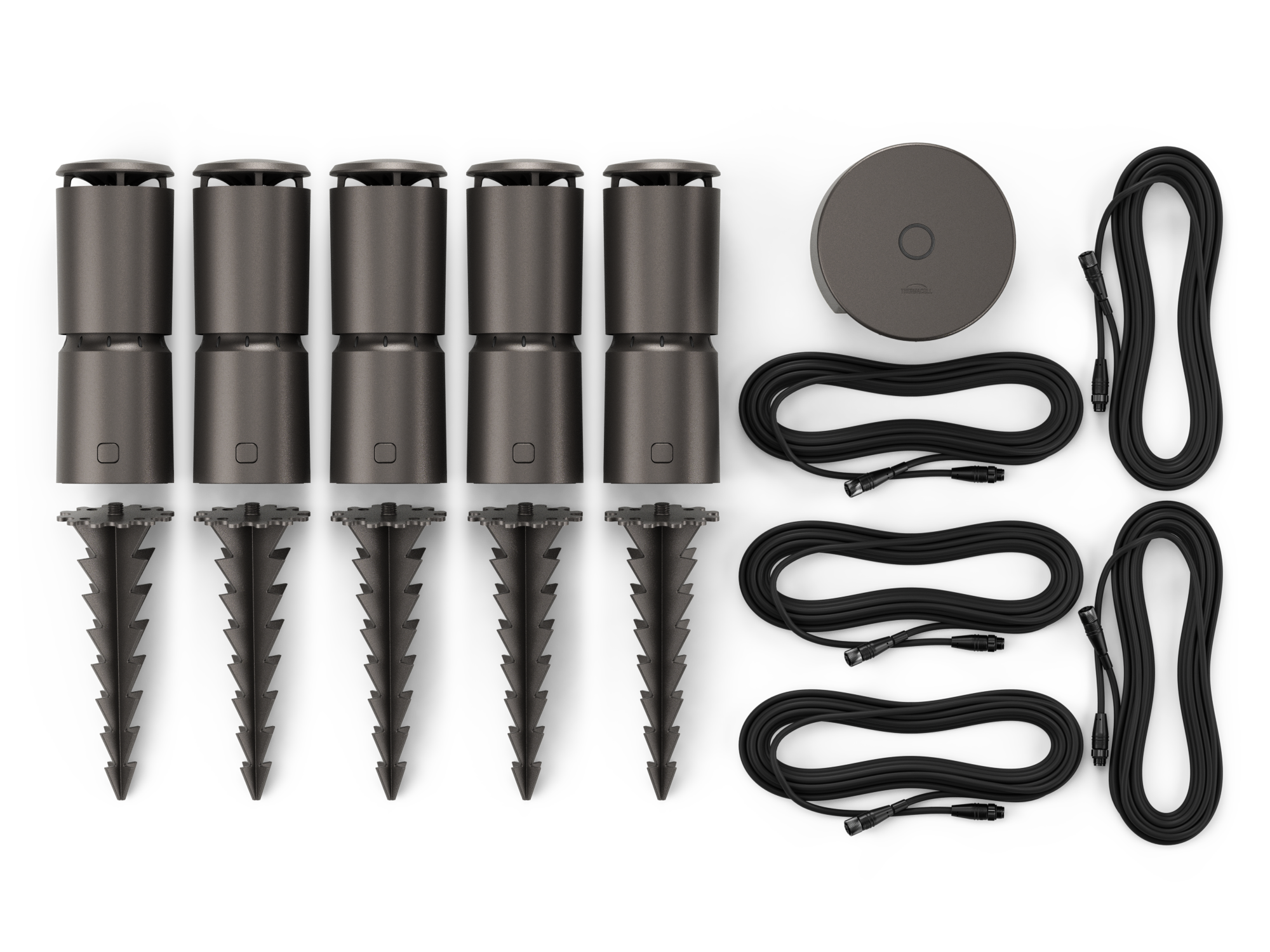 The Thermacell LIV Installed Repellent System
The Thermacell LIV Installed System provides highly effective, on demand mosquito protection, customizable for large or small spaces.

Thermacell can be used alone or as an additional IPM layer of protection for residential or commercial properties.

Easy to service: Electronic dashboard monitors systems and provides service alerts

Environmentally friendly, targeted application doesn't harm people, pets or the environment

Repels tough mosquitoes, including those that may transmit Encephalitis, Chikungunya, West Nile Virus, and Zika Virus.
How It Works
Creates a built-in, large area of mosquito protection customizable for any outdoor space.

Highly effective and fast acting against mosquitoes. The advanced 5.5% metofluthrin formula provides consistent and powerful mosquito defense.

Systems run on low voltage electricity. Refills last up to 180 hours and can be replaced in minutes.

An electronic smart hub activated repellers to emit repellent and establish a zone of protection in minutes. Each repeller provides a 20 ft zone of protection.

One-time installation takes 30-60 minutes. Durable, all-season product components are waterproof and weatherproof.

The LIV system can be controlled from anywhere using the LIV+ app. Smart features are programmable to set timers, on/off schedules and check repellent refill levels.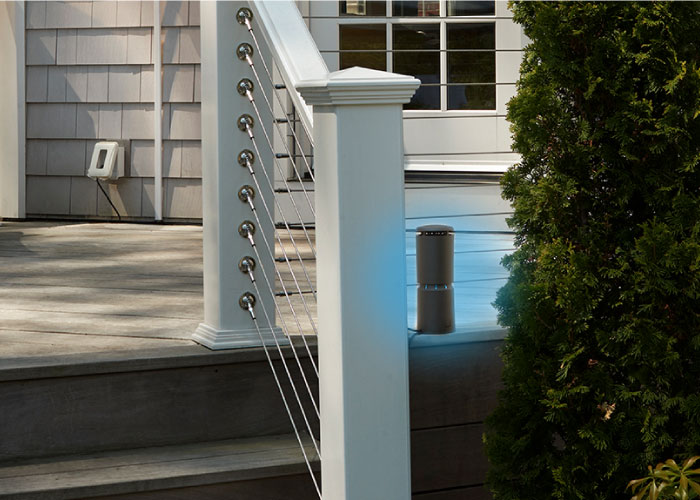 Highly Effective Protection
Provide your customers a best-in-class innovation that is highly effective against mosquitoes.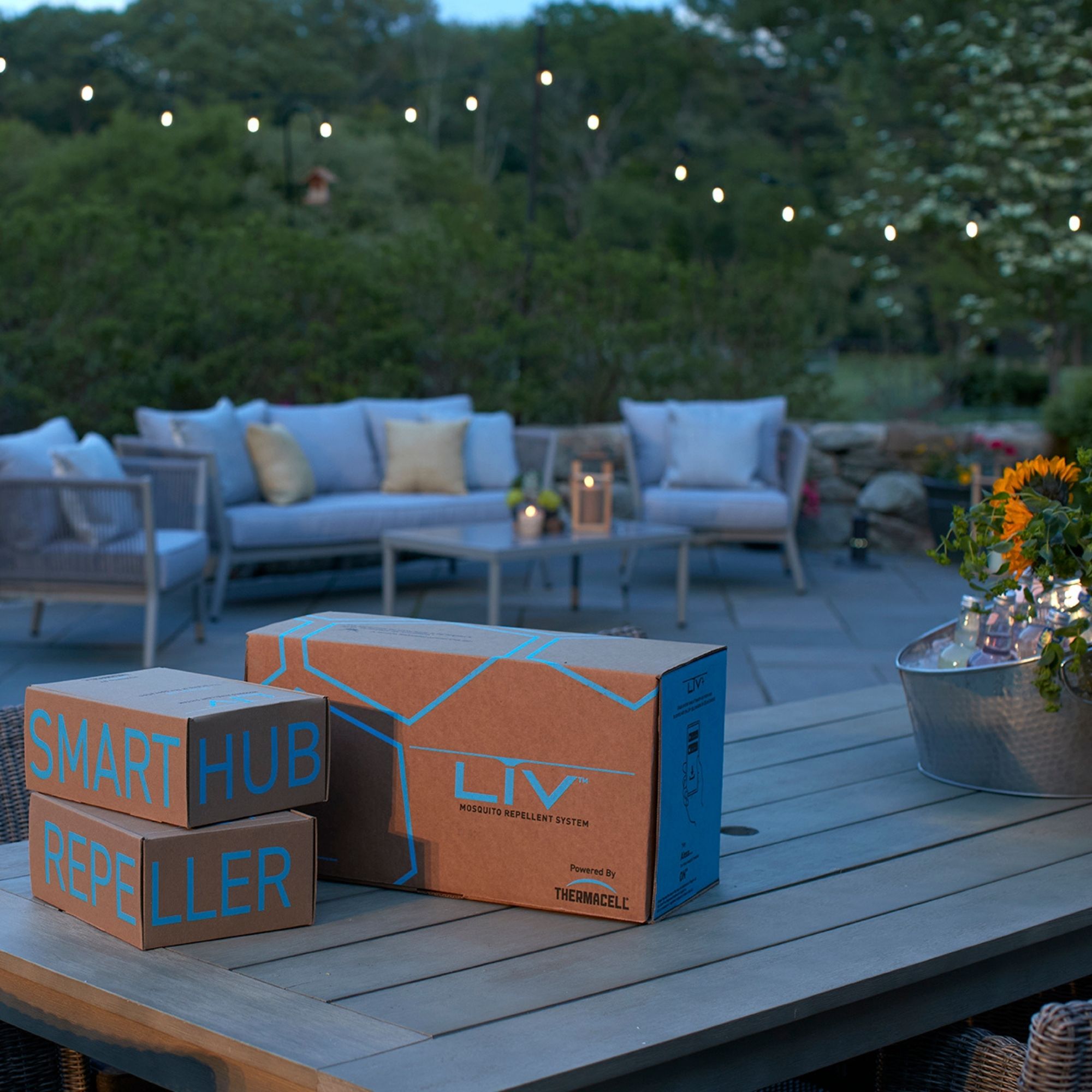 Incremental Revenue
Improve customer satisfaction & retention, drive increased revenue per customer, and acquire new customers.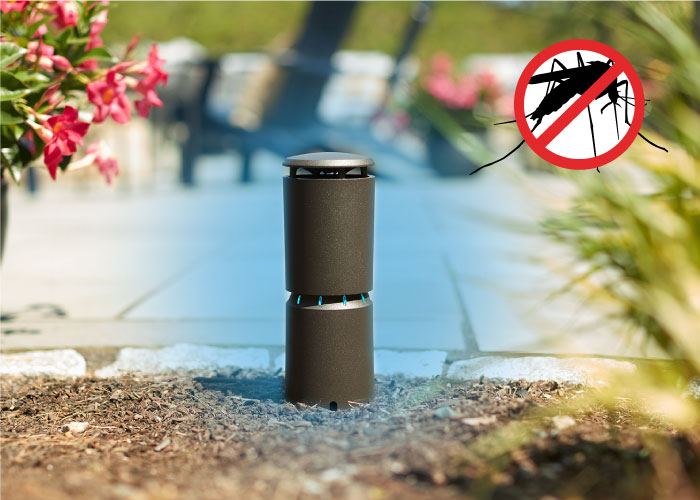 Easy Installation & Low Service
Intuitive installation in under 30 minutes and low labor costs and requirements for servicing.
On-demand, on your phone
Customers can control their whole system with the LIV+ app.
Set a schedule, get low repellent alerts, shut-off automatically and more. An you can connect to Alexa or Google Home for voice control. Talk about smart.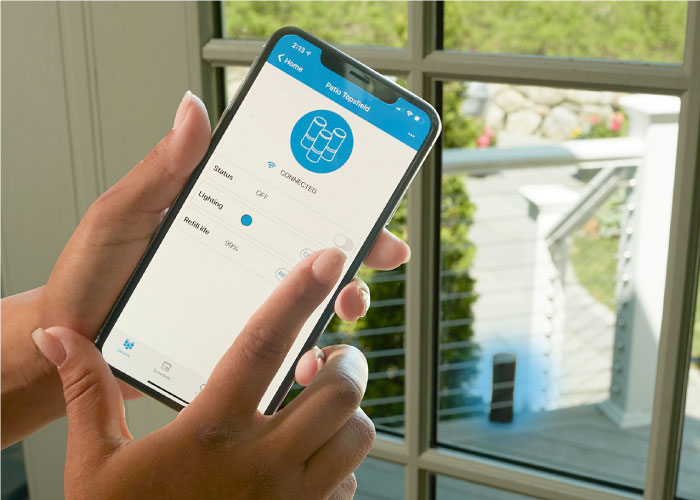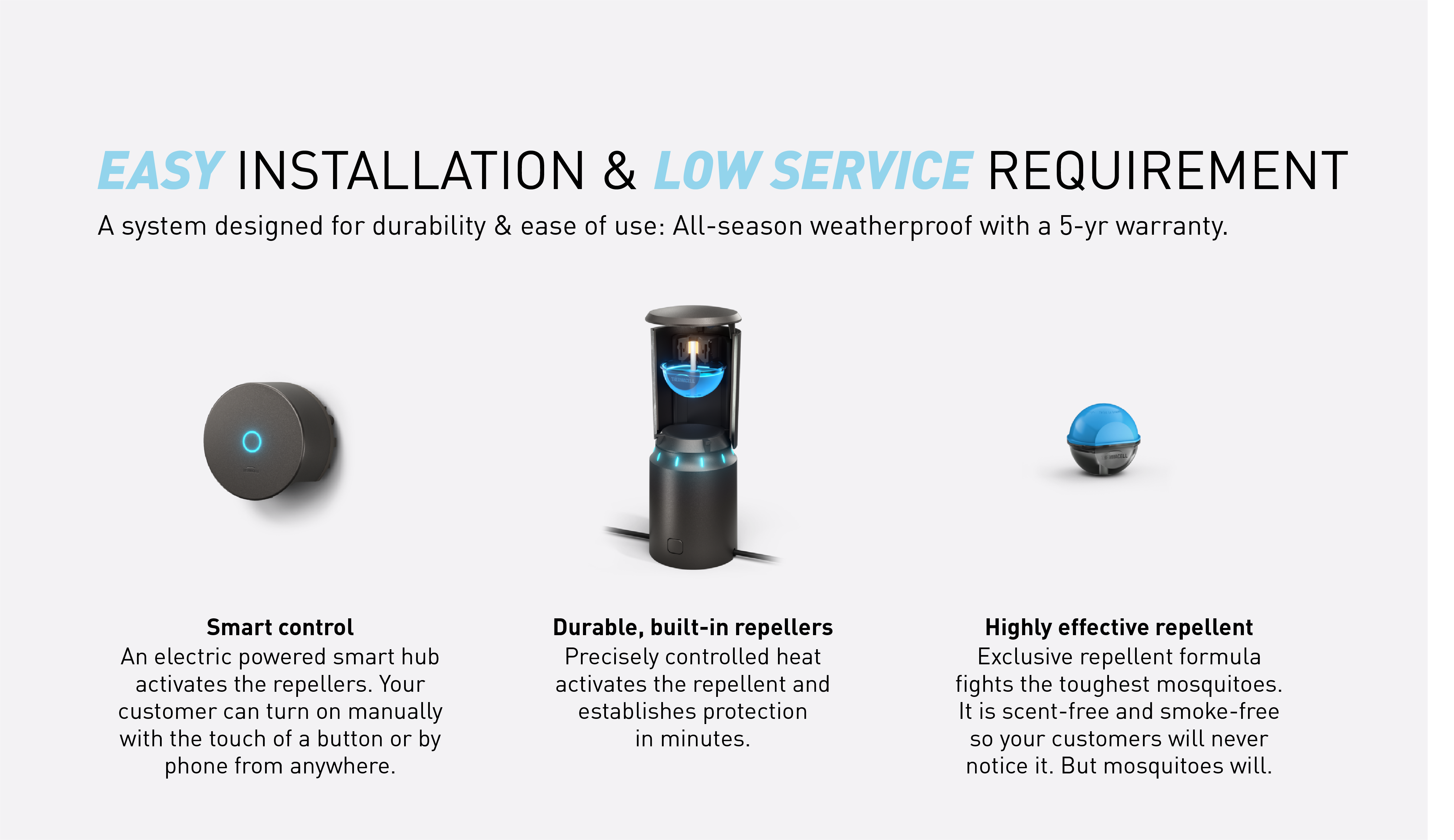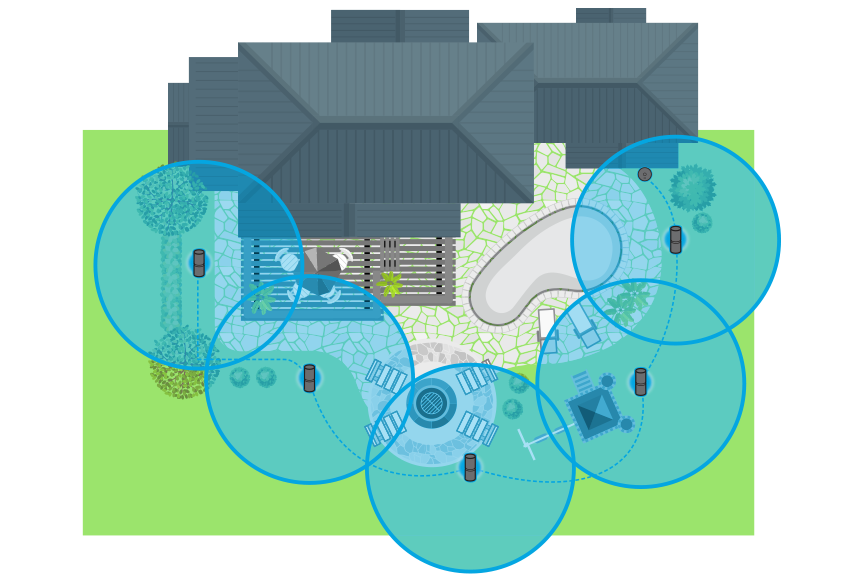 Five Step install in under 30 minutes
Plan layout and select mounting hardware based on homeowner preferences

Mount the Hub near an outlet. Plug and play - no electrical work needed!

Lay out repellers, connect hardware and cables

Download LIV+ app to connect system to WiFi

Insert Refills

Interested in selling Thermacell LIV? Contact Prosales@thermacell.com or complete this form.